Features
Features of the "Ultra Protect™" Window Well Covers
The Ultra Protect™ basement window well covers are manufactured using only the highest quality, exterior grade sheet polycarbonate plastic. Polycarbonate is the highest quality, UV-Resistant, High Impact exterior grade plastic available on the market today.
The Ultra Protect basement window well covers are available in two finishes. While the finishes are different, the material used for both are the same.

Clear Finish: 100% transparent clear polycarbonate material.
Privacy Pebble Finish: translucent, textured finish. Being that it is translucent, it allows more privacy.
Features of the "SAF-T Lock" Locking System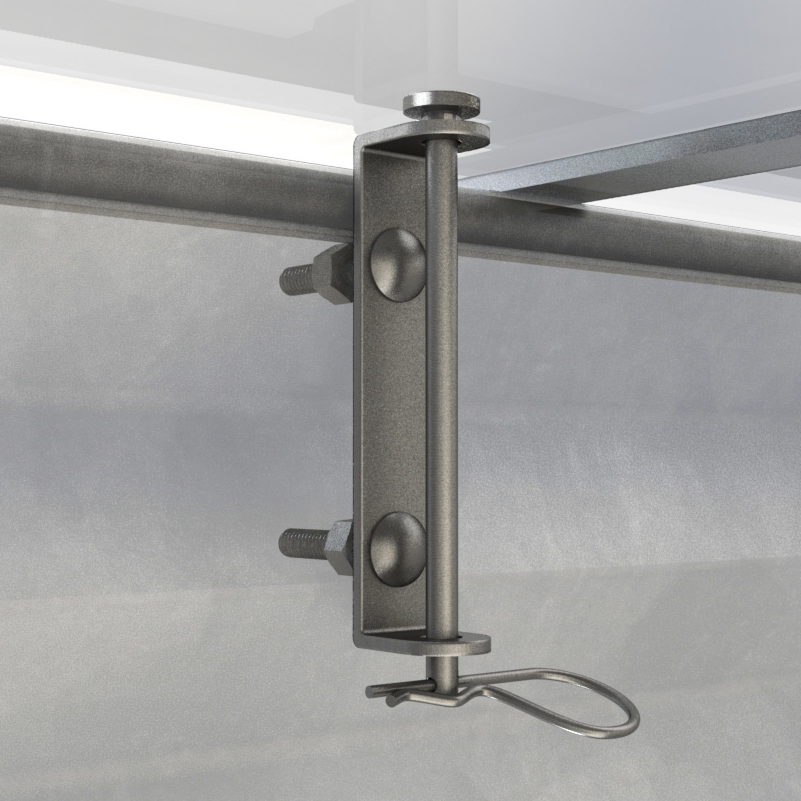 The Ultra Protect™ window well cover features a patented, "SAF-T Lock" Locking system which cannot be opened from the outside of the home. A "pull pin" release allows you and your family to get out of the window well, in case of an emergency, without the use of tools.
The "SAF-T Lock" Locking system also enables each of our 21 manufactured sizes to support the weight of 250lbs. Our window well covers are manufactured from UV protected polycarbonate sheet, then they are fitted with structural grade aluminum supports. Polycarbonate is one of the strongest and longest lasting products in the industry. Once installed, each Ultra Protect window well cover can be trimmed to fit smaller size window wells. Trimming can be easily accomplished using an aluminum cutting jig saw blade.
Because each Ultra Protect window well cover is manufactured with the highest quality materials and individually checked prior to shipping, we are certain that our products will perform for a lifetime. Each Ultra Protect window well cover comes complete with a lifetime guarantee.
New information coming soon.
Features of the Egress Escape Ladders
Dyne, Inc. manufactures the highest quality, 100% aluminum basement window well egress escape ladders. Each ladder includes installation hardware and instructions. They are available in 2, 3, 4 and 5 step models and will work for all shapes, sizes, and types of window wells. We recommend one escape ladder for each egress/escape window well in your home. Extra wide, 14" rungs EXCEED BOCA and residential building code requirements for lower level, egress escape ladders. A must for all escape/egress window wells!